SoftR Infotech Pvt Ltd
Billing Software in Pune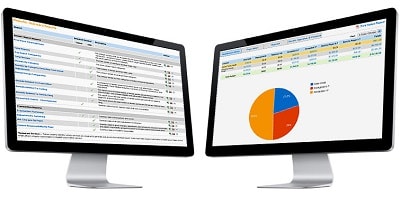 Billing Software in Pune ,Billing Software Solution. In business IT, billing software refers to programs that handle the tracking of billable products and services delivered to a customer or set of customers. Some billing software also tracks work hours for billing purposes. These types of programs automate much of what used to be a time-consuming process of preparing invoices or other documentation.
The modern digital structures provided by billing software services and products are part of what has propelled businesses into the new digital era, allowing for more productivity and greater ease of business administration in general.
Software designed to handle time and billing tracking as well as invoicing customers for services and products. Billing software can track the hours worked by employees as well as expenses associated with projects or clients. Most time and billing software applications also create billing cycle reports to display information such as hours worked, expenses incurred, how much to bill clients, and which clients owe money for specific projects. Popular time and billing software tools include Sage Timeslips, Intuit QuickBooks Time and Billing Manager, Billing Tracker and kBilling.